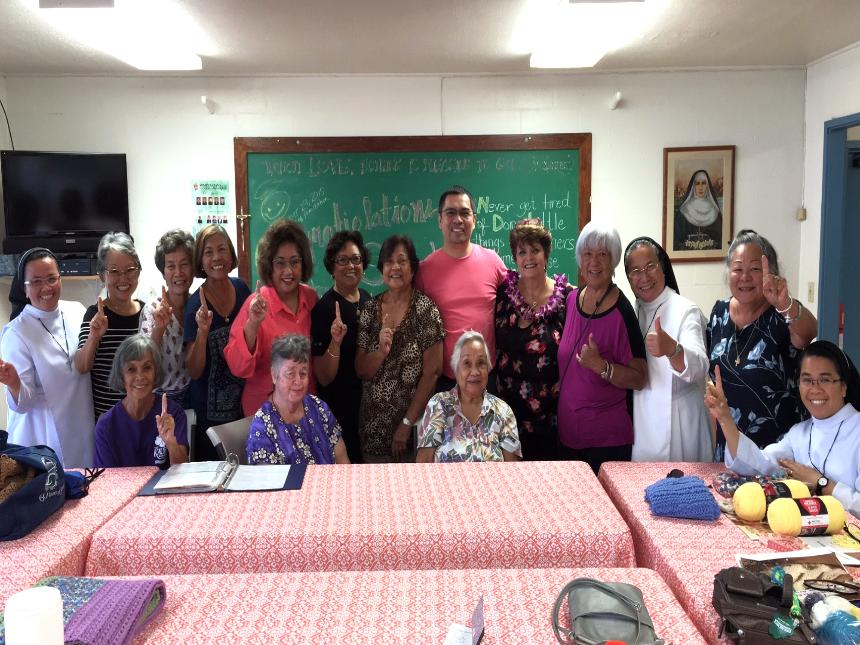 Our Prayer Shawl Ministry celebrated its first anniversary on October 27, 2016!
ABOUT OUR MINISTRY
Our Prayer Shawl Ministry meets every Thursday from 9:00 a.m. - noon in the Meeting Room across from the church.
We begin each gathering with a special prayer to bless our efforts. Then we knit and crochet our shawls, sharing with one another the prayer needs of our parish community. We also read thank you notes from prayer shawl recipients and enjoy snacks from our sharing table!
New members always welcome!
HOW TO REQUEST A PRAYER SHAWL
If you or someone you know would like a prayer shawl, please call 245-2432 or visit the parish office weekdays from 8:00 a.m.-2:00 p.m. to fill out a prayer shawl request form.
Since October 2015, we have distributed 212 prayer shawls, which are comforting and tangible reminders that the recipient is being "wrapped" in prayer by the Immaculate Conception Parish Community. Shawls may be given to uplift those who are sick or lonely, to console someone after a loss or to celebrate the birth of a baby.