MONTH OF OCTOBER - DATES TO REMEMBER/ICC ACTIVITIES
Every Wed.
- Yard Crew Volunteers needed @ 8:00 am
Every Fri.
- Church & Hall Volunteer Cleaners needed @ 8:00 am
Sun. Oct. 3
- Respect for Life Sunday
Oct. 2, 3
- 2nd Collection for Ohana in Christ Annual Appeal
Oct. 4, 11, 18, 25
- Jesus And Me (JAM) @ 5:30 pm to 7:00 pm, Parish Hall
Tue. Oct. 5
- Parish Pastoral Council Meeting @ 6:00 pm, Parish Hall
Thu. Oct. 7
- Feast of Our Lady of the Rosary
Tue. Oct. 12
- Council of Ministries Meeting @ 6:00 pm, Parish Hall
Mon. Oct. 18
- Feast of Saint Luke, Evangelist
Oct. 23, 24
- World Mission Sunday - 2nd Collection
Thu. Oct. 28
- Feast of Saint Simon and Saint Jude, Apostles
Sun. Oct. 31
- Liturgy Committee Meeting @ 10:45 am, Parish Hall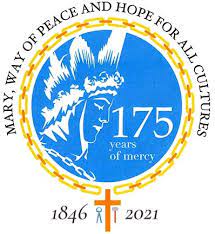 On September 26th, the Missionaries of Our Lady of La Salette, deacons and the vicariate community celebrated 175 years of the Apparition of the Blessed Virgin Mary in La Salette, southeasternFrance.
L-R: Deacon Averiet Soto, Holy Cross Parish, Kalaheo; Rev. Fr. Rizal Acosta, MS of St. Raphael Parish, Koloa; Rev. Fr. Danny Galang, MS of Holy Cross Parish, Kalaheo; Rev. Fr. Edwin Conselva, MS of St. Theresa Parish, Kekaha, Deacon Bill Farias, Immaculate Conception Parish, Lihue; Rev. Fr. Edison Pamintuan, MS of Immaculate Conception Parish, Lihue.
MASS SCHEDULE
WEEK DAYS
6:30 am
(Rosary)
7:00 am
FRIDAYS
6:00 pm
(Adoration of the Blessed Sacrament)
SATURDAYS
5:00 pm
SUNDAYS
7:00 am, 9:30 am, 4:30 pm,
6:30 pm
Reminders when coming to Mass
1) Always wear mask or or face covering.
2) Social distancing in place.
3) Be patient with the process.
4) If sick, stay at home.

Generous and Loving Creator, you have called us to Malama I ka Makana (Cherish the Gift). As disciples of your Son, we ask that your Spirit open our minds and hearts to more deeply appreciate your countless blessings.Increase your transforming spirit within us, so as to nurture our call to stewardship as a way of life marked always by faith-filled prayer, service to others and generous giving.With the kokua of St. Marianne and St. Damien, teach us to be good stewards so we may return a hundred-fold the makana entrusted to us.We pray this through Jesus Christ, our Lord. Amen.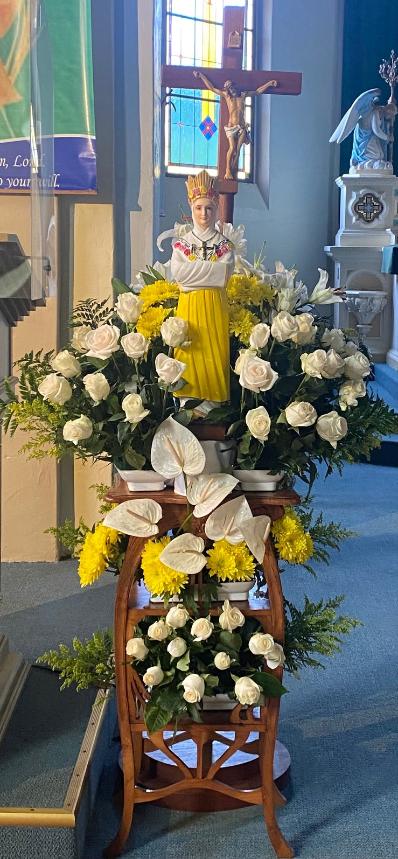 OUR VISION
We, the Christian Community of Immaculate Conception, Lihue, are called to be Stewards of the Gospel. Centered on the Holy Eucharist, we live our lives on the four pillars of stewardship: hospitality, prayer, formation and service.This is our call.
OUR MISSION
Responding to the call of Jesus and inspired by the example of the Blessed Mother, the Immaculate Conception, we live stewardship towards a holy way of life.
PRAYER FOR A STEWARDSHIP PARISH
(from the Archdiocese of Detroit)
Dear Heavenly Father, my parish is composed of people like me; I help make it what it is. It will be friendly if I am. Its pews will be filled, if I help fill them. It will do great work, if I work. It will make generous gifts to many causes, If I am a generous giver. It will bring other people into its worship and fellowship, If I invite and bring them. It will be a parish of loyalty and love, of fearlessness and faith, and a parish with a noble spirit, If I, who make it what it is, am filled with these same things. Therefore with your help, O God, I shall dedicate myself to the task of being all things that I want my parish to be. Amen.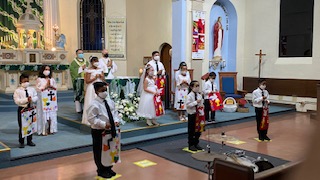 RELIGIOUS EDUCATION
Welcome to another exciting new year! We are accepting applications for students from Pre-K to adults. Classes will be completed online or in person with safety measures and strict COVID 19 procedures as established through the Diocese of Honolulu and the State of Hawaii. Please print and sign completed form and deliver to the church office between Mon-Sat from 8 am to 12 noon. For more information about our religious education program, please contact Sr. Gina Senapilo at 635-6874 or via e-mail at gsenapilo@rcchawaii.org.
DIOCESE OF HONOLULU SAFE ENVIRONMENT POLICY AND CODE OF CONDUCT
MISCELLANEOUS FORMS
REGISTRATION FORMS 2021-2022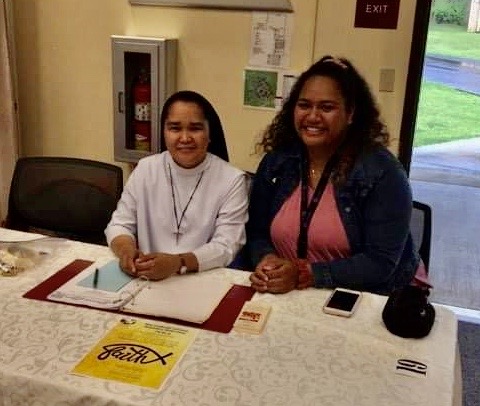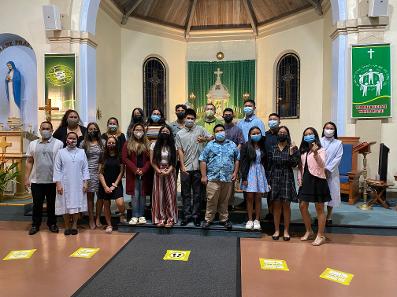 JOURNEY TOGETHER WITH OUR YOUTH MINISTRY!
Our Youth Ministry consists of two groups: High School (ages 14-17) and Middle School (ages 11-13). We journey together with our youth and their families to form a deeper relationship with Jesus Christ and His Church. At ICC, we present unique opportunities for evangelization, that is tailored to the needs of youth with fun and safe activities with the emphasis on the Mass as the core and summit of our faith life journey. For more information on enrolling your child or would like to volunteer as a youth leader or support member, please contact the Church office at 245-2432.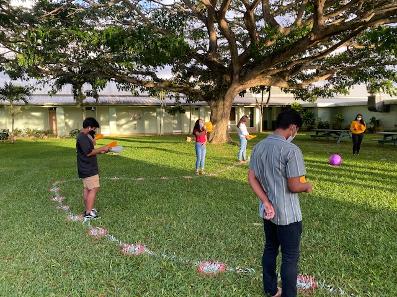 Congratulations to all of our High School and University Graduates! We will continue to pray as you begin the next chapter in your lives to pursue your goals and aspirations in life. God Bless You Always!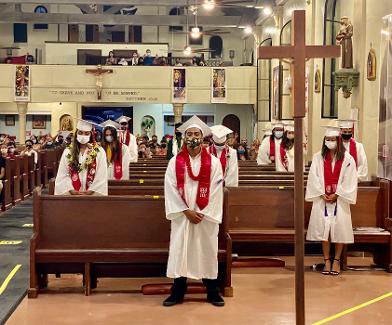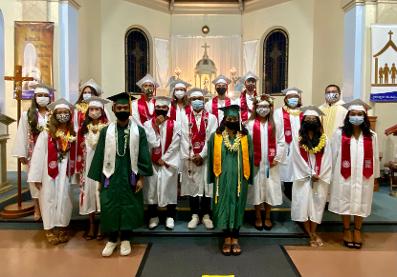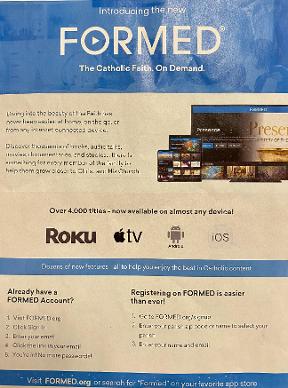 ICC has subscribed to Formed - The Catholic Faith. On Demand and it's free for you! By signing in, you'll enjoy over 4,000 titles that is available on almost any device including ROKU, AppleTV, Android and IOS and you can watch all of this at home, on the go, or from any internet connected device.
With Formed, you'll discover books, audio talks, movies and, documentaries, and studies...there is something for every member of the family to help them grow closer to Christ and his Church.
Visit FORMED.org or search for "Formed" on your favorite App Store.
"The Season of Lent is more than changing our routines for forty days. The Season of Lent is a time for us to introspect and see where we are at in our relationship with God. The Season of Lent desires our spiritual growth. The Season of Lent targets our hearts so we can speak and act like Christ Jesus as we continue our faith-life journey here on earth." (From the Ash Wednesday Homily of Fr. Edison Pamintuan, MS)
The Christmas season starts on Dec. 25 during the celebration of the birth of Christ which is followed by the feast of the Epiphany, along with the visit of the Magi and other events from the childhood of Jesus,and ends with the Feast of the Baptism of the Lord in January.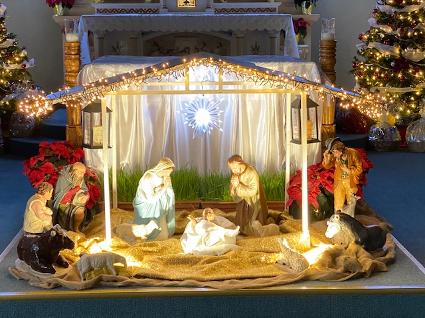 The Advent season is a time of preparation that directs our hearts and minds to Christ's second coming at the end of time and also to the anniversary of the Lord's birth on Christmas. The final days of Advent, from December 17 to December 24, focus particularly on our preparation for the celebrations of the Nativity of our Lord.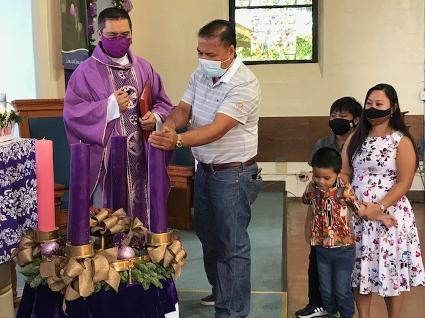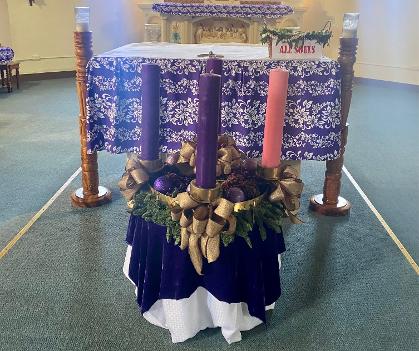 Mahalo for your generous support these past 4 years for supporting ICC's Angel Tree Program. Your gifts have brought immense joy and happiness to over 200 families in the Women in Need Program and we thank you for your continued support.
The church also thanks you for the overwhelming response to our request for non-perishable items such as canned goods to support the ICC Food Drive Ministry. This program will start in Spring 2021 so your help in building our stockpile of dried goods and other material is much appreciated.
Thank you for your generous support and God Bless!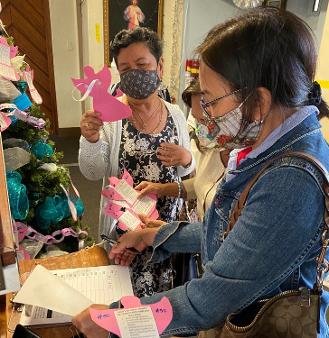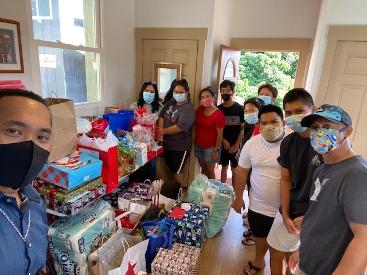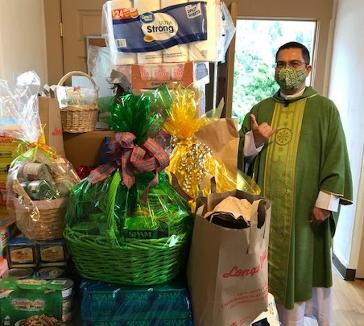 Even if the COVID-19 restrictions prevents the bringing of the the image of Mother Mary to homes to pray with your family personally, it will not stop our Church from praying together as a community. Our Family Rosary Devotion is still "on" and started on Thursday, October 1st at 6 pm. Join us daily from Monday to Sunday, October 1st to 31st at 6:00 pm via FACEBOOK live streaming. Please log on to icchurchlihue.com FACEBOOK page.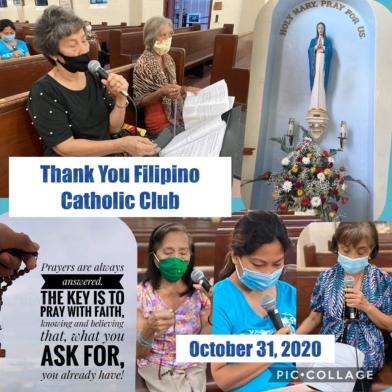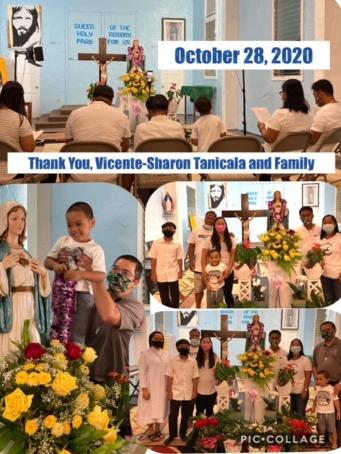 "There is nothing more important than parents passing on a generational legacy of faith and values to their children." - James Dobson

Big Mahalo, to all who joined us in this year's - Family Rosary Devotion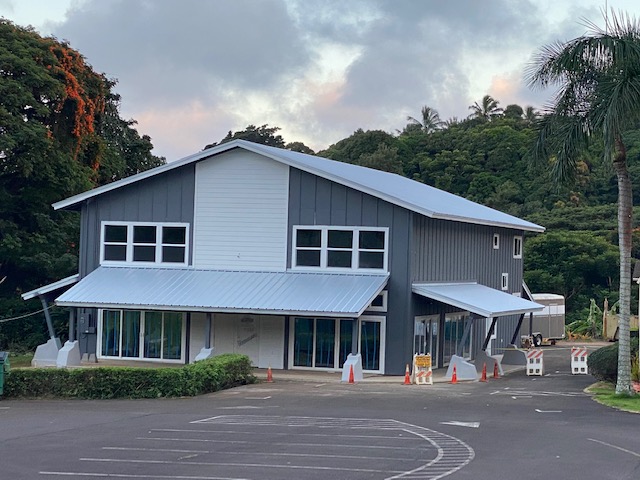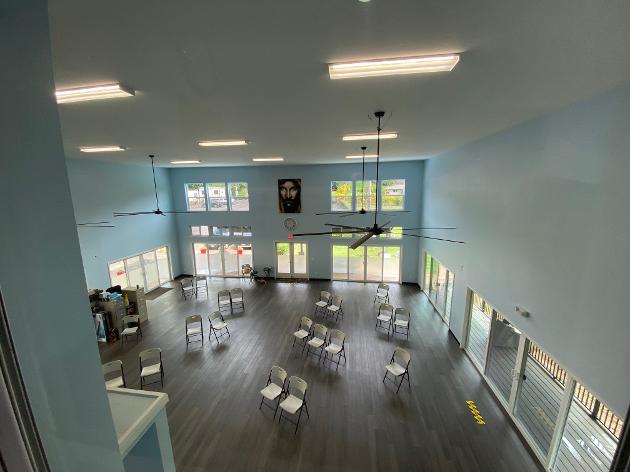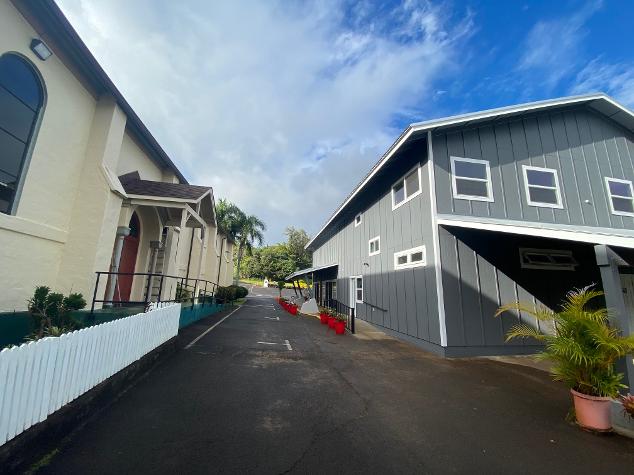 Our parish has blossomed into a vibrant and exciting community. With the exceptional leadership of our parish team and dedicated stewards, many programs such as feeding the homeless; helping women and children in need; ministering to the elderly and homebound; Life Teen; EDGE and children's choir have grown significantly.
New and returning families are more than ever involved in ministries, but we lack space and facilities to accommodate the needs of our busy parish.
Our new Parish Hall serves as a means to continue our mission of stewardship and service to our community. With your generous support, we can continue to raise funds to finish this important project.
There are several ways you can help:
1) Write your tax deductible check payable to ICC Building Fund and mail to Immaculate Conception Church 4453 Kapaia Road Lihue, HI 96766.
2) Hand deliver to the Immaculate Conception Church office, Monday to Saturday from 8 am to 12 pm.
3) DONATE HERE on our secured site. To learn more about our building project and our parish pastoral plan, please call 245-2432. Mahalo and God Bless Always!
ICC PARISH HAPPENINGS AND ACTIVITIES !